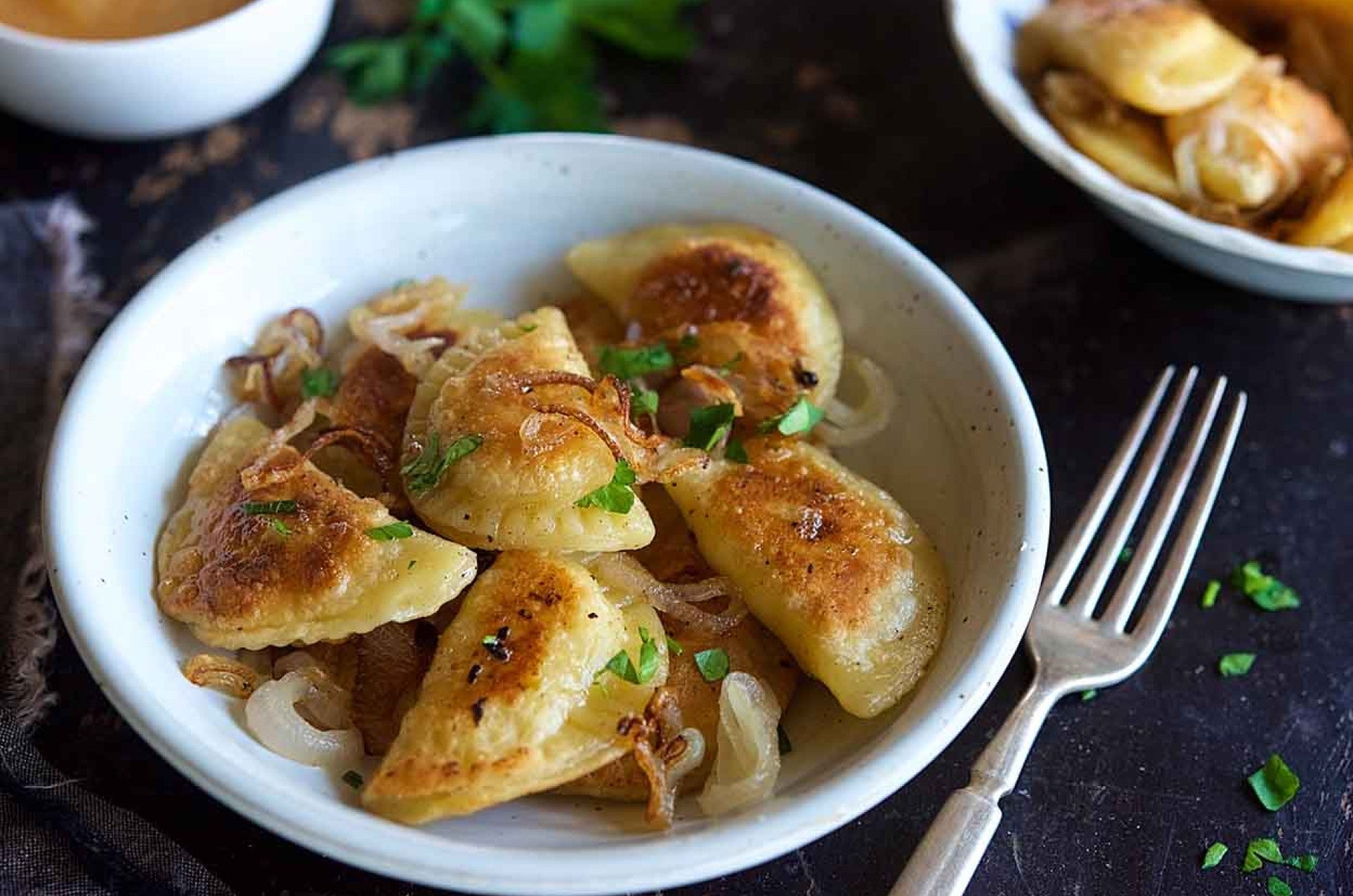 The prompt: "Start by reading Alberto Rios's poem "Perfect for Any Occasion." Now, write your own two-part poem that focuses on a food or type of meal. At some point in the poem, describe the food or meal as if it were a specific kind of person. Give the food/meal at least one line of spoken dialogue."
In 2022, I was pleased to be featured by Maureen and Napowrimo with my poem "Kielbasa Speaks to the Vegetarian of Polish Descent," so for this food poem, I wanted to stay with the Polish theme and Pierogis came to mind. Here's what came out of my meditation on Pierogis! I wish I had some sizzling in butter right now!
A Pierogi Speaks to Busia
Soft & creamy, cheesy potatoes,
wrapped with a dumpling dough,
love at the heart of the delicacy,
sauteed in butter, Pierogi soothes
everyone's nerves & makes them smile.
What does 30,000 Pierogis look like?
Pierogis in piles to please the crowd
at Krakow's festival. Air smells
sweet like Babcia's kitchen.
"Busia," says the pierogi from the bowl,
"make me buttery, tasty & savory—
smaczny* enough to win the prize."
            Jacquelyn Markham (4/29/2023)
*Polish for "tasty"