Book launch, May 18, 2023 at the Pat Conroy Literary Center!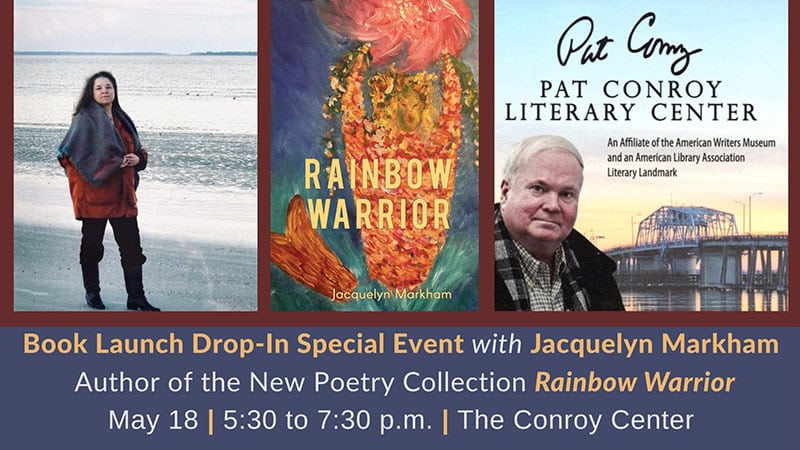 Rainbow Warrior, Finishing Line Press, 2023
Available at the usual book outlets as well as from the press here:
Other publications:
"A Child Speaks to Libokra," a poem published by Hawai'i Pacific Review, reflects one of the main themes of Rainbow Warrior–nuclear testing on the islands of the South Pacific and its impact on people & culture, the land & the sea.
Other published poems online:
"What Goes Unsaid," published by The High Window, UK.