Yes, readers, you know of the surreal painter Salvador Dali, but do you know the name of Remedios Varo, the Spanish/Mexican woman artist whose work only recently is being recognized? Like the artists, poets were influenced by the Surrealist movement. You may want to check this out from the Poetry Foundation.
Well, the poem prompt for day 2 was for a surreal poem, a bit complicated but interesting. Read the Day 2 poem prompt here, but the quick version was to choose some words from a list, ask questions for each and answer them. Those answers were worked into the poem. Below is my effort! I have actually created two line stanzas (couplets), but the WordPress format is not cooperating as yet. The poem is all there though!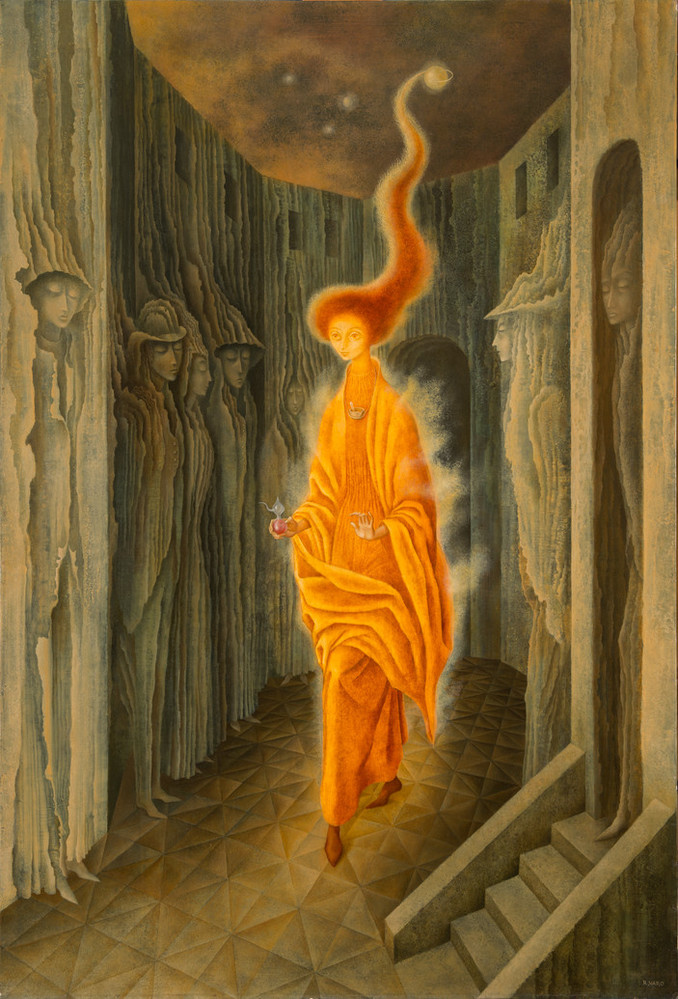 Ghost Lover
A ghost lover hovers over her
like a loco Luna moth
while an owl stares in silence,
Athena's secret deep in its yellow eyes.
The fog wraps itself around the riverbank,
a gray net of heavy dew
while the river flows north & south at the same
time, a wild woman beating her head against a tree.
That song goes around & around in her mind—
Big wheel keeps on turnin, proud Mary keeps on burnin
Rollin, rollin, rollin on the river
Thunder shakes the sky a hundred miles away.
I never knew that woman was
as elusive as a hummingbird.
Jacquelyn Markham (4/2/2023)